25% OFF
Regular price
49.00 USD 36.75 USD
Regular price
Sale price
49.00 USD
Unit price
per
Build a Foundation for Better Hormone Health
When your hormones are balanced, the body hums. Your skin glows, you sleep better, you have more energy, inflammation reduces and your mood improves. 
Hormone health is complex, but we've made it simple. A once-daily BIOSTRIPS™ Hormone Health strip delivers a potent blend of powerhouse adaptogens, amino acids, phytotherapy, and more, designed to support optimal hormone balance for improved health and wellbeing. 
Embrace the ease of hormone support—your path to health and radiance, made beautifully simple.
Buy now and receive your copy of our Optimal Health Guide
STRIP IT GOOD. STRIP IT DAILY.
Why BIOSTRIPS™  Hormone Health is Your Ultimate Wellness Companion
Skin Health
Quality plant-derived components that support your body's natural hormone regulation aid in acne management and inflammation while nourishing your skin from within.


Support Hormone Balance
Potent nutrients to help balance hormones which promote relief from hormonal imbalance symptoms like stress, irritability, mood swings, and period cramps promoting a calm mind and increased focus.
Immune Enhancer
Our strip harmoniously brings together powerful ingredients that work synergistically to bolster your immune system, which fosters balanced hormones laying the foundation for a resilient, vibrant you.


Stress & Energy Management
Powered by the nature of adaptogens and antioxidants, our strip  fuels your metabolism, bolstering your resilience against stress and enhances sleep quality for heightened energy.
The BIOSTRIPS™  Hormone Health Difference
Precision Dosing

Pre-dosed for the perfect boost

Potent Load

Up to 90% more effective than other supplements

Superior Delivery System

Dissolves on the tongue for superior bioavailability

Active Blends

Containing minimum 40% high-quality actives and 60% fewer fillers

SHELF STABLE

Can be stored safely at room temperature without compromising potency or efficacy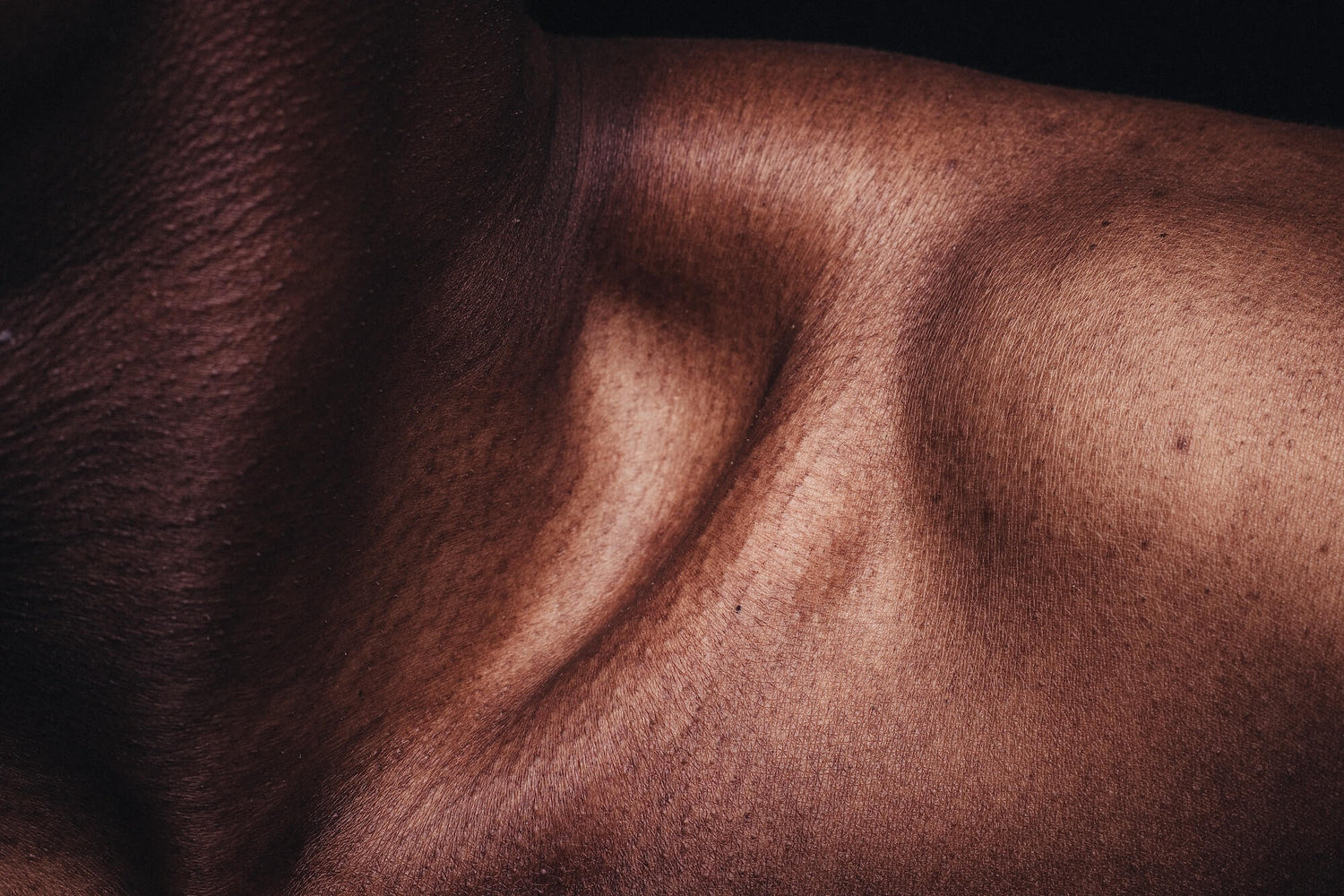 BIOSTRIPS™ DISTILLS COMPLEX SCIENCE INTO A WEIGHTLESS, PORTABLE, PAPER-THIN STRIP.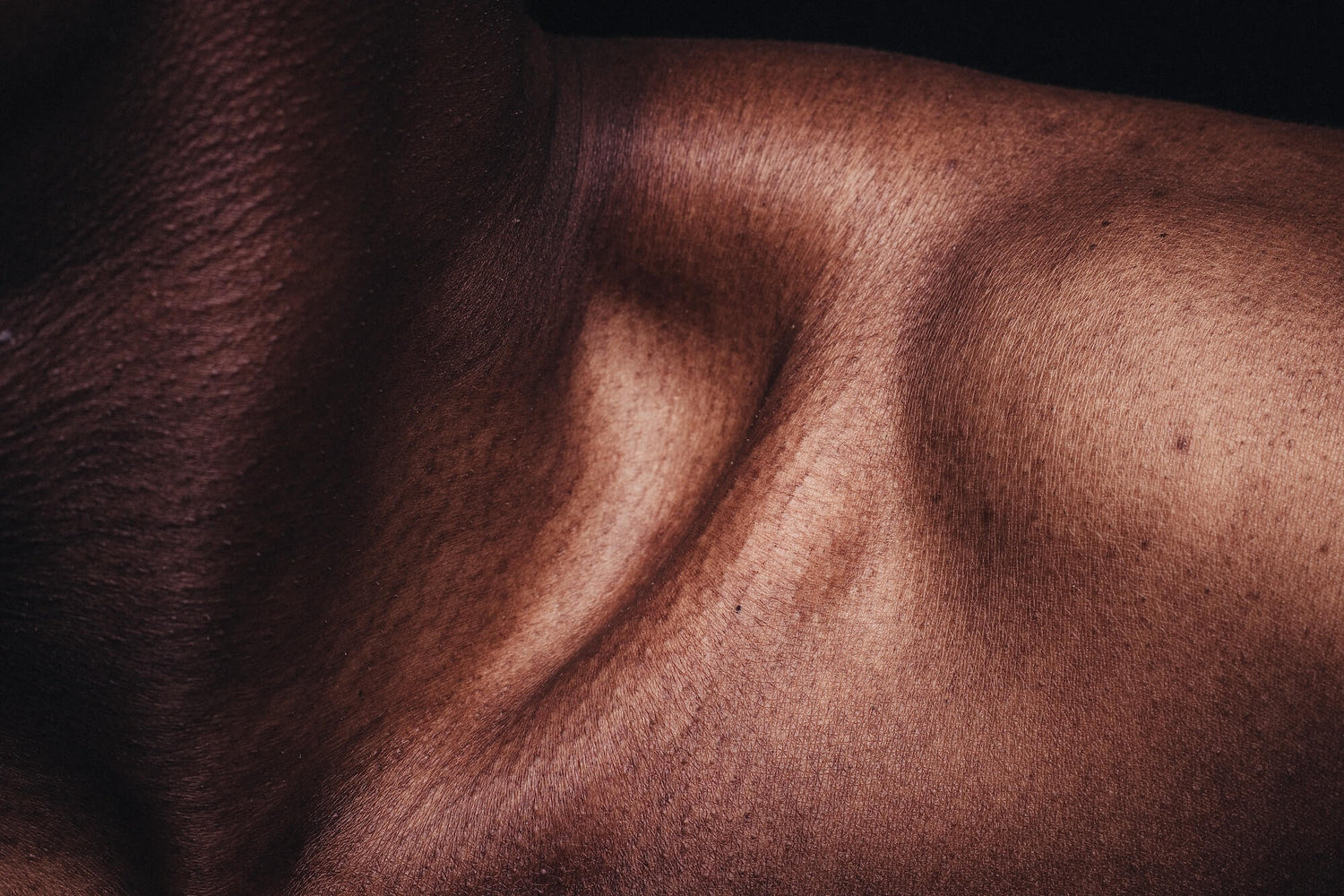 BIOSTRIPS™ IN YOUR POCKET, WALLET OR CARRY-ON FOR ULTIMATE CONVENIENCE.
THE BEAUTY OF NATURE
Meticulously crafted with the highest quality ingredients and unwavering standards, BIOSTRIPS™ Hormone Health pursuit of excellence ensures greater efficacy, delightful taste, and unparalleled convenience for the ultimate health experience.
Panax Ginseng

Supports hormonal harmony and improved vitality, boosting skin hydration and resilience

SUNTHEANINE®

Promotes relaxation for increased focus, while aiding in stress management, helping tired skin glow again

Maca Root

Nourishes hormonal balance through adrenal gland support for optimal skin health while enhancing your energy and mood

Vitex-Vac

Promotes Menstrual regulation, fertility improvement, PMS symptom reduction including hormonal acne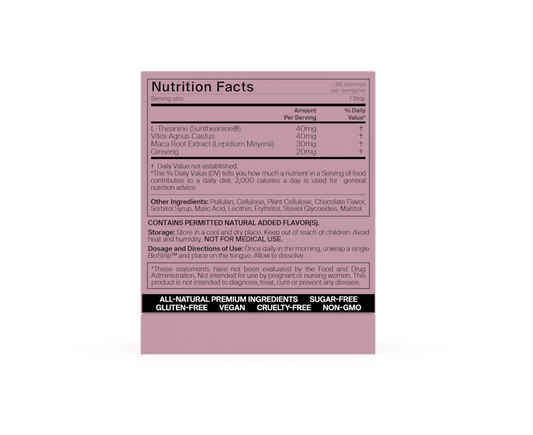 Readymade energy, naturally derived and perfectly dosed.
Powered by patented Nutrasorb® technology, each mocha-flavored strip is packed with high-quality minerals and nutrients that deliciously dissolves on your tongue in seconds.
Each box contains thirty individually and sustainably packed strips ready to go with you anywhere, making your daily dose simple and seamless.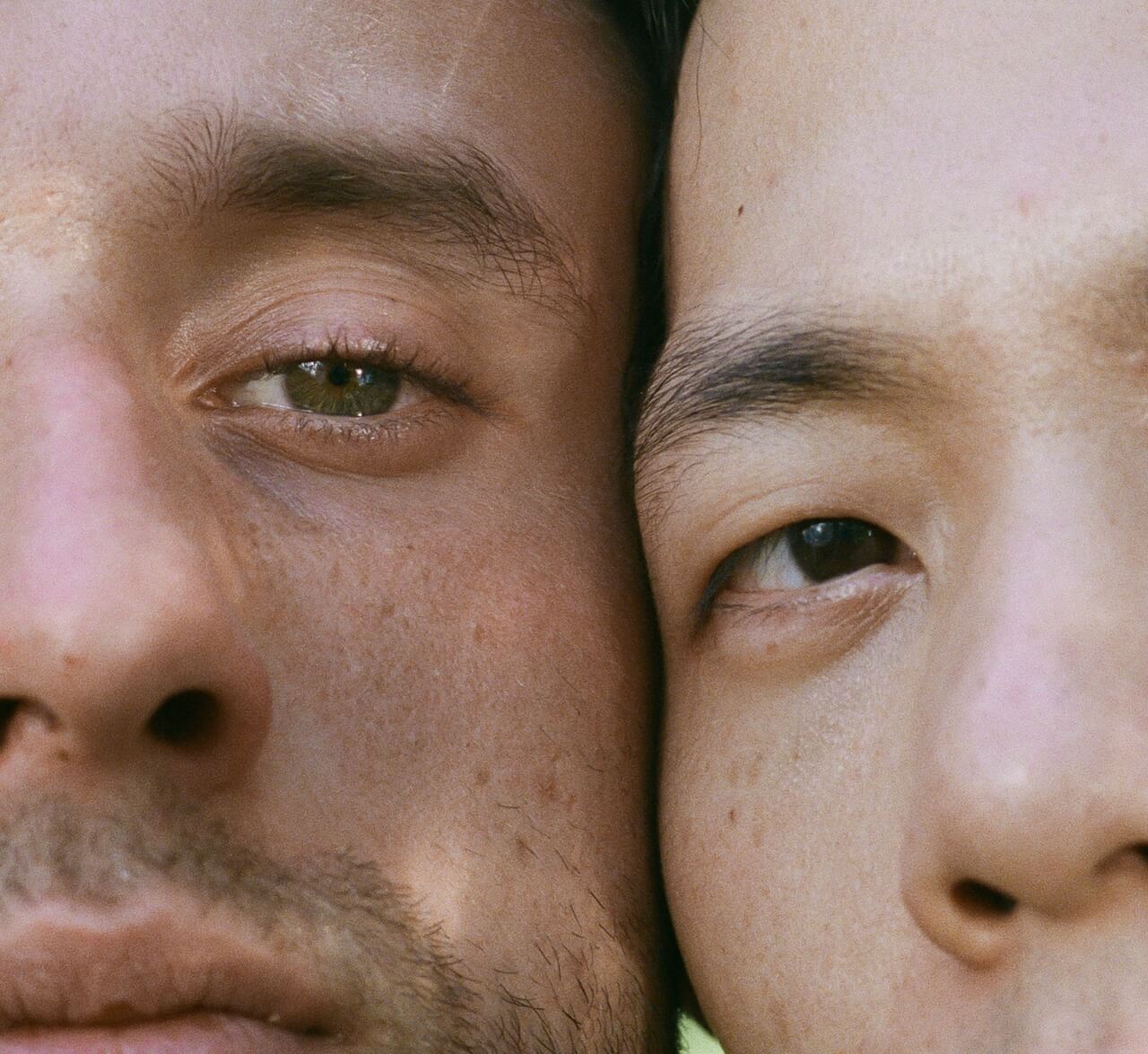 those energy strips were ah-mazing!
"I took my cranberry ones (mild flavour, didn't mind it!) at 7:30 pm for an 8:00pm checkin to LGW 2 weeks ago. Wow! Gave me a great burst of energy and I didn't get that crash after caffeine effect!"
Collapsible content
WHY SHOULD I CHOOSE BIOSTRIPS™ OVER OTHER SUPPLEMENTS?

Because when it comes to supplementation, quality and efficacy are everything. Most supplements (capsules, pills, gummies and powders) contain 80-90% fillers, leaving only 10-20% of room for active ingredients.

Think of it like this: you buy a supplement so that its active ingredients can perform specific tasks and effect specific changes, yet there's only 10-20% of that ingredient/s in the product you've bought.

BIOSTRIPS™ contains at least 60% active ingredients, delivering more of what you need – not to mention what you expect – from your health supplements.
WHAT IS Nutrasorb® TECHNOLOGY? DOES IT REALLY MAKE A DIFFERENCE?

BIOSTRIPS™ patented Nutrasorb® technology is our secret weapon.

Here's how it works: each strip's ingredients are encased in a controlled-release delivery form that delivers a precise dose with high bioavailability. Dissolving on the tongue within seconds, the strip's ingredients are absorbed into your system quickly and effectively.

This advanced delivery system ensures the effects of your supplements are faster, stronger and longer lasting than if you'd ingested/swallowed capsules, pills, powders or gummies.
What products do BIOSTRIPS™ replace? 

Everything! Well almost anyways. BIOSTRIPS replaces bulky capsules, messy powders, and ineffective gummies that are full of things you don't need. Instead, our patented technology delivers exactly what you need and nothing you don't in the convenience of a delectable strip.
What kind of benefits can I expect from taking BIOSTRIPS™?

At BIOSTRIPS, we understand that everyone has unique needs and embraces the diversity of every individual's health journey and their unique response to nutrients. Our meticulously crafted strips were formulated as a comprehensive daily support system, addressing specific areas where your body needs it most. With BIOSTRIPS, you are investing in comprehensive wellness solutions designed to elevate your overall health and well-being.
When should I expect to see benefits? 

That depends on the strip! For example, our Clean Energy is going to give you the boost you need almost immediately, whereas our Hormone Health and Immunity Support require a little more time to reach their peak efficacy.
How does BIOSTRIPS™ taste?

We think they taste amazing! But to make sure that everyone does we work with some of the top flavourists to continue to develop and maintain unique, delicious flavors.
Collapsible content
CAN I COMBINE BIOSTRIPS™ – I.E. CAN I TAKE MULTIPLE STRIPS AT THE SAME TIME?

Yes, it's safe to take multiple different BIOSTRIPS™ products at the same time.

For example, you can take one Immune Support, one Hormone Health and one Clean Energy strip when you wake up in the morning. Do not take multiple of the same strip at once – always adhere to the recommended dosage prescribed on the box. 

We recommend speaking with your health care professional to determine which BIOSTRIPS™ combination is right for you and your health goals.
HOW SHOULD I STORE BIOSTRIPS™?

Store BIOSTRIPS™ in a cool, dry place. Your bathroom cabinet, your desk drawer at the office, your backpack when you're on the go.

BIOSTRIPS™ are perfectly portable. Take them with you wherever you go.
WHAT IS THE SHELF LIFE OF EACH STRIP?

When stored in optimal conditions, BIOSTRIPS™ have a shelf life of up to two years.
Collapsible content
DO YOUR PRODUCTS CONTAIN FILLERS?

Fillers are necessary to bind active ingredients; however, most traditional supplements use far more fillers than necessary. In fact, most traditional supplements (capsules, pills, powders and gummies) contain 80–90% fillers.

BIOSTRIPS™ contains approximately only 40% fillers, ensuring each strip contains majority active ingredients.
ARE BIOSTRIPS™ VEGAN?

Yes. All our products are proudly vegan, cruelty-free, non-GMO, gluten- and sugar-free.
ARE BIOSTRIPS™ NON-GMO?

Yes. All our products are proudly non-GMO, vegan, cruelty-free, gluten- and sugar-free.
WHERE DO YOU SOURCE YOUR INGREDIENTS?

We source our ingredients from all over the world. We seek the best, most effective and highest quality ingredients, and it's these factors – as opposed to locality – that steer our decisions. We work only with credible, quality manufacturers.
WHAT CERTIFICATIONS DO YOUR PRODUCTS HAVE?

Our products are Halal India certified, ISO GMP, HACCP, Health Canada FDA registered.
What measures do you take to ensure the quality of BIOSTRIPS™?

At BIOSTRIPS™, we're steadfast in our dedication to quality. Every product we deliver is underpinned by rigorous, independent testing. This ensures the caliber of our sourced ingredients, the stability of our strips on the shelf, and the veracity of our ingredient claims. With BIOSTRIPS™, you can trust in the integrity of what's inside—our commitment to transparency and accountability guarantees it. Quality is not just a promise; it's embedded in every BIOSTRIPS™ product.
Collapsible content
What is your return policy?

You have 30 days to experience the BIOSTRIPS™ difference. If you aren't completely satisfied, return any unused product to: for a full refund
What countries do you ship to? 

We currently only ship in the United States, but don't worry; we will be expanding to other countries soon!
How long does shipping take? How can I track my order?

At BIOSTRIPS™ Health, we prioritize prompt delivery and aim to get your orders to you as swiftly as possible. Typically, our orders are processed and shipped within 3-5 business days.

As soon as your order is shipped, you'll receive an email with a tracking number. To track your order, log into your account on www.biostripshealth.com, find your order under 'My Orders', and use the provided tracking number on the courier's website. If you encounter any issues, our customer service at info@biostripshealth.com is ready to assist!
Collapsible content
WHY IS EACH STRIP INDIVIDUALLY WRAPPED?

Each strip is individually wrapped to protect and preserve the integrity, quality and efficacy of its ingredients.

This packaging – which serves as a barrier against oxygen and moisture – is made from food-grade, food-safe materials (aluminum foil and sustainable natural poly). It is recyclable and can be downcycled several times. 

In addition to quality and hygiene, individual wraps ensure BIOSTRIPS™ are easily stored and transported.

Convenience is key to maintaining a supplement regimen, so BIOSTRIPS™ has been designed for maximum convenience while also minimizing waste and prioritizing environmentally friendly measures.
WHY ARE SOME BIOSTRIPS™ A DIFFERENT SIZE AND SHAPE TO OTHERS?

Across our BIOSTRIPS™ ranges (Wellbeing, Inner Beauty and Essentials) our products contain varying doses of active ingredients, which impacts their size and shape.

We don't add more fillers than necessary; rather, we ensure each strip contains only exactly what it needs for optimal effect. With ingredients and doses varying across products – and our steadfast commitment to including only what's necessary – you might notice that shapes and sizes can vary across product ranges.
IS YOUR PACKAGING SUSTAINABLE?

Yes, all BIOSTRIPS™ packaging has been designed and manufactured with sustainability in mind.

We use recycled cardboard and recycled cotton bags to package our products. The inner pouch used to wrap each strip is made with high-grade recyclable material.
Collapsible content
I WANT TO SELL BIOSTRIPS™ IN MY STORE/THROUGH MY BUSINESS – CAN I?

We're always looking to partner with like-minded, health-conscious businesses that share our vision. To learn more about becoming a BIOSTRIPS™ wholesaler – aka joining the BIOSTRIPS™ Business Lab – get in touch here.